6 Practical Tips on If you can dream it you can achieve it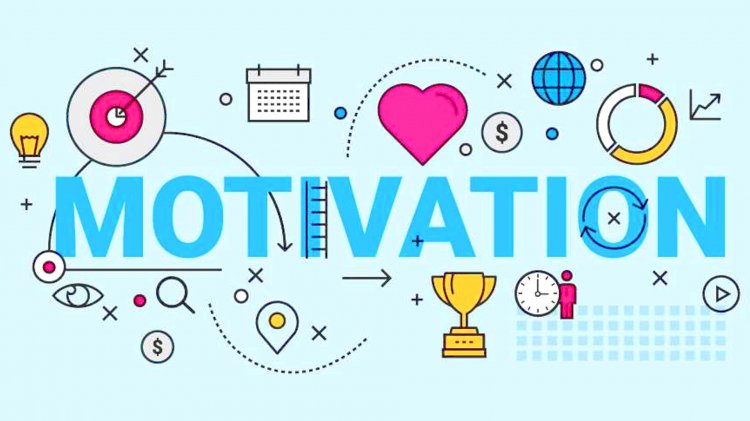 6 Practical Tips on If you can dream it you can achieve it
If you can dream it you can achieve it: I've always been fascinated by the energy and motivation dreams can provide. We touched upon this in Abdul Kalam's quote – dreams are not the ones which come to you while sleeping. Your dreams have phenomenal power and they have a beautiful way of inspiring you. To understand the meaning of – if you can dream it you can achieve it, you first need to listen to your dreams.
Meaning and Inspirational Quotes: If you can dream it you can achieve it
The meaning of this quote – if you dream it you can achieve it is fairly straightforward. Dreams are supposed to be free and unlimited. You cannot imprison them in limitations and doubts of perception of reality. Instead, let them free and see where they take you. Have faith, you will be able to carve a path to achieve these dreams with time.
5 powerful quotes: If you can dream it you can achieve it
The future belongs to those who believe in the beauty of their dreams

– Eleanor Roosevelt
A dream is all about its belief and conviction isn't it. The more we believe, the better chance we have at success
Follow your dreams, they know the way

– Kobe Yamada
We won't have all the answers when we start. But you've got to take a leap of faith, that will create and carve a path for your dreams.
You are never too old to set another dream or dream a new dream

– C.S.Lewis
Age is an awful excuse to give for your dreams. If you want to make something happen, age might present a few challenges, but doesn't need to be a denial! A detailed analysis of this quote can be found here – You are never too old to set your goals
All your dreams can come true if you have the courage to pursue them

– Walt Disney
It comes back to your view and vision of your dreams right? If you are willing to put in the hard work to pursue your dream, the dream will find a way to work for you as well
If you give up on your dreams, what's left?

– Jim Carrey
One final piece before we talk about the practical steps on If you can dream it you can achieve it – if you give up on your dreams – what is your source of motivation? How do you find the energy to keep moving ahead?
With that, please find the details of the 6 steps on following your dreams below:
1. Listen and understand your dream
In this context a dream is a string of thought which keeps visiting you. Dreams have a pattern and are either related to a similar subject. The first thing to do is listen within and understand what your dreams are telling you. Don't reason with your dreams yet. Let them flourish so that you can actively listen – no matter how crazy it might sound
2. Articulate your dream
The next step is to articulate your dream. Talk about your dreams to your trusted network – listen to what they say. Again, don't let their judgement affect you. This phase is only about you talking about the dream and nothing else. If you think people might not understand – articulate this dream to yourself. I would like to call this building your dream.
3. Break down your dream into milestones
Once you have a big picture of the dream, break it down into constituent parts. A dream is meaningless if nothing is done towards it. In order to make sense of a dream, break it down into realistic milestones. These can be small, simple steps which show you the progress with respect to your dream.
4. Create an Action Plan
Everything worthwhile starts with a plan. If you want to provide meaning to the quote – if you dream it you can achieve it, the first step starts from developing a plan for yourself. Don't worry about over engineering a plan. This part is only about thinking of a strategy to get you started. Make sure that once you start, you keep listening to constructive feedback to move forward.
5. Listening to Feedback
It is easier said than done! Feedback is not always easy or kind. Some people throw muck at you and your dreams for various reasons. Be very careful to separate out the noise from feedback. Listen to things that can help you proceed further. Sometimes people telling you that your dreams are unrealistic is very helpful. Don't avoid them. Instead, ask the questions – how can I make it work.
Put them on the spot to ask constructive questions instead. People have a funny way of responding to questions. Don't let these feedback sessions be a free flow. Instead, drive them to get what you want out of these sessions to make sure that they help you move forward.
6. Don't lose your motivation
Keep coming back to the source of your dream. Answer the question as to why you want to achieve something and build on this reason. Your WHY helps you focus at hard times and makes you think of the dream and its purpose. The biggest motivator for a dream is in its source. Use this source to keep you energised and cleverly build the list of reasons. They need to evolve and grow along with you and your dream.
Summary: If you can dream it you can achieve it
If you think it you can achieve it – let the dreams be ridiculous and seemingly far fetched. Build a strategy around it and start working towards success. You will be amazed at what all you can achieve through the process as you keep track of your steps. These were our 6 top tips on if you can dream it then you can achieve it. I would love to hear your thoughts and feedback on this article and your perspective.